UPCOMING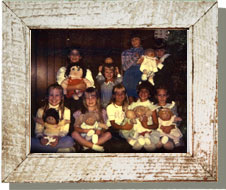 Marie-Helene is writing. She has no upcoming public events.
Fall 2017—Munster Literature Center, MHB will be in residence as the Frank O'Connor International Short Story Fellow in Cork, Ireland
PEN AMERICA's Best Debut Stories 2017, edited by Yuka Igarashi and judged by Kelly Link, Nina McConigley, and MHB will be published in August, "Exit Zero," a short story originally published in Epoch, is available in The O. Henry Prize Stories 2016, "This is an Essay About Stranger Things (for the girls who love River Phoenix)," an essay, is up on Catapult, and you can listen to Colby Minifie's recording of "Edna In Rain" at Symphony Space for Selected Shorts here.
RECENT HAPPENINGS
2017
January 6th to January 15th, 2016—Institute of American Indian Arts (IAIA) MFA program, visiting writer, Santa Fe, NM, reading
Wednesday, February 8th, 2017, 7:30pm–Love 2.0 with Dr. Ruth Westheimer, Selected Shorts at Symphony Space, reading of "Edna in Rain," NYC
Friday, February 10th, 2017, 12pm–Associated Writing Programs (AWP), "Seeing The Forest For The Trees," panel with Sian Griffiths, Benjamin Hale, Michael Martone, and Julia Elliott, Washington D.C. Convention Center
Thursday, March 23rd, 2017, 7pm–The Freya Project, reading and fundraiser, Ramona, Brooklyn.
Friday, March 31st, 2017–University of West Georgia, reading and Q&A, Atlanta, GA
Thursday, April 13th, 2017–Washington and Jefferson College, reading and Q&A, Pittsburgh, PA