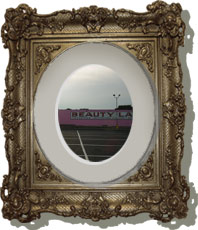 Odds, ends, assorted jawns:
James Baldwin wrote this story – one of the best ever written
Baryshnikov – The dance piece that comprises an important plane in MHB's brain.
Ilsa Brink Design – a graphic and web designer who specializes in designing web sites for authors.  You're on one of her sites right now…
Catapult Literary Magazine – lit mag where MHB is Editor at Large
The Community Bookstore – indie bookstore in Brooklyn's Park Slope neighborhood, protected by a well-read cat named Tiny the Usurper
Federico Fellini – an Italian film director and scriptwriter who was known to blend fantasy and baroque images
The Center for Fiction – a safe, caring space for writers to write, read, buy books, take classes, and generally recharge in Brooklyn, NYC
Fishtown, Philadelphia – the setting for 2 A.M. at The Cat's Pajamas
Franklin Park Reading Series – excellent reading series run by Penina Roth in Brooklyn, New York
Alfred Hitchcock – an English film director and producer who pioneered many techniques in the suspense and psychological thriller genres
Lindy – With so many ways to Charleston, why would you ever do it like everyone else?
The Invention of Morel – Borges described it as a "perfect novel."
Greenlight Bookstore – charming indie bookstore in Brooklyn's Ft. Greene section–ask for Angel Nafis, book slinger and poet.
Frank Larson — Water Street at Fletcher
Madeleine L'Engle– author of A Wrinkle in Time series and important literary hero, Meg Murry
(What is probably the) Most important children's book of all time. Like the Velvet Underground, not everyone read this book, but whoever did started a band (became a writer).
Lapis Luna – vintage jazz and classic swing band that plays weddings and private parties and every year are voted "Best Jazz Band" by theknot.com
Film –
3. Couldn't talk for two days.
5. Romeo and Ethel, the pirate's daughter. 
7. A new way to talk about love.
8. O R You?
9. I guess it is kind of funny.
10. I hope it lasts.
Yoko Ogawa – Revenge, a perfect short story collection.
One Story – brooklyn-based literary magazine that publishes one story, every three weeks
In Palau, an island country in the Western Pacific Ocean – Jellyfish have made their home in a lake that used to be connected to the sea by a tunnel.
Django Reinhardt – a pioneering virtuoso jazz guitarist and composer
Sean Casey Animal Rescue – brooklyn-based non-profit, no-kill shelter dedicated to rescuing, rehabilitating and placing animals
Mary Austin Speaker – poet and book designer.  Mary designed the cover of Safe as Houses and the book of a fledgling emerging writer, Patti Smith.
Munster Literature Centre – non-profit arts center in Cork, Ireland, dedicated to advancing literature. MHB is the current Frank O'Connor International Short Story fellow there
The Spiral Bookcase – charming indie bookstore in Philly's Manayunk section
Three Lives & Co. – Walking into this indie bookstore in the Village is like walking into a movie.
WORD bookstores (Brooklyn & Jersey City) – indie community bookstore and author champion in Brooklyn's Greenpoint section